The Life Ahead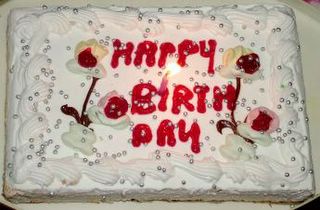 Well, tomorrow morning I will wake up a whole year older! I will make this post simple and quick and just leave you with a quote from my column that will be published next week. Have a great weekend!

---"If I could say a toast for myself on my birthday it would go something like this, "Here's to a slightly insane but utterly amazing grandmother, a young woman that is as stubborn as an ox, all the people that have watched me fall and all the people that have picked me back up again. Here's to my best friend in Iraq, my pretty little girls and my doctors. But mostly, here's to the chance at having another 30 years to do it all over again!"


To read the rest of this column click here.