Another New Addiction For Me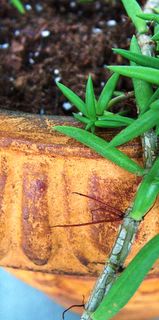 Hello blog readers. I hope this finds you all healthy and happy. I have been totally slacking on this whole blog project again but today I found something to write about.

About a week ago I read an article about using meta tags to help me organize my photos and today I plopped down 25 bucks to do just that. For all the non-computer nerds out there, meta tagging is essentially adding any number of descriptive phrases to a particular photo to make it easier to find. The same process can also be used for music or any other digital file.

For instance, I may have a million pics of Meg on my hard drive (I have at least that many) and if I did a search for "Meg" I would have to go through a million photos individually to see the one I want.

If I use meta tags, finding a picture of Meg making enchiladas in the kitchen while wearing a black and red string bikini would be quite simple. I would simply log onto Flickr and type in bikini, enchilada, fantasy, black, string, sexy, goddess, passion flower, angel faces, love of my life, hot babe, or whatever other word or phrase that I may have assigned to the photo. It all sounds tedious but it is really quite easy.

The other groovy thing about Flickr is that I get a little program right here on my blog (over there on the right) that shows you all my photos. Click on a photo and it will shoot you on over to Flickr so you can see more of my wild and crazy imagery and even leave comments. The only bummer is the intial chore of taging all my photos. But being creative is actually fun.

For those of you with high-speed access that got all the way to the bottom of this post without falling asleep, click here for an amazing song by singer/sonwriter, Steve Earle. Listen to the words...words are beautiful little things.

Have a great evening and a happy week. If you need me, I will be begging Meg to hit the kitchen to make some enchiladas! Smile today!

One more thing...the photo above is of a plant that I just bought a pot for on my front porch. I found this fantastic place called Lopez Imports that sells all sorts of Mexican-style pots and things for a bargain. I sure love plants...almost as much as words but nowhere near as much as Meg!