Rotten Ass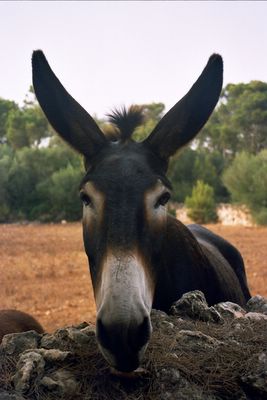 Have you ever smelled something so rank that you swear that you may have forever damaged your sense of smell? Instantly you start thinking that you won't ever smell fresh baked cookies again or the sweet cologne of your lover. You will never smell the baby powder scent of a baby. You will forever be robbed of your ability to appreciate the scent of a rose or the exciting scent of a new car. That happened to me today. I think I am ruined. My nose is broken! Whatever will I do?

Let me give you some background on me. I go through periods where I swear that I am obsessive compulsive. I try to focus way to much on making things right and I dwell on things that really bother me way too much. My sense of smell is a big problem for me and it has driven Meg nuts since we got together.

You see, I seem to be able to smell things that other people can't smell. Maybe it is my wacked out crazy ass mind playing tricks on me. I have no idea what my problem is. But whatever it is it makes scents very strong to me whether they really exist or not. In some cases that is good. But in some cases that is just really, really bad.

For instance, when Megan splashes on "Dior me...Dior me not" perfume the scent comes alive to me and we usually end up well...you know! :-) But when I am near a baby and the little bugger takes a massive crap or when Hector decides to pass gas, it about knocks me the hell out. The thing that bugs Meg the most is when I say that certain things smell like rotten ass. Now, I have no idea what rotten ass smells like but it can't be good.

The conversation usually goes something like this, "Damn Megan what is that horrible stench? It smells like rotten ass!" Meg will respond by looking incredibly irritated and saying something like, "I don't smell a damn thing honey." What the hell is your problem?" It drives her crazy.

So, today I decide to clean out my funny little Toyota that has been sitting in the sun all week in 100 degree + temperature because I have not felt up to going anywhere. As soon as I opened the door I damn near fainted. My head got all woozy and those two words came screaming into my head like a train wreck! Rotten ass!!!! Rotten ass!!!! Rotten ass!!!! So standing alone on my quiet street I ask my car, "What the hell is that awful smell?" The car never responds. Not a big surprise.

It turns out that we had left not one but two containers of Hector's dog food in there the last time we had him with a sitter. This is not dry dog food. This is wet, nasty, brown, shit-looking dog food that we are not sure that he even likes. Anyway, both containers had come open somehow (damn you Ziploc) and permeated the car with a funk that was almost the death of me. The good news is that I don't think that I have any nose hair left. The bad news is that I have to either start the car on fire or sell it.

Selling it may be hard because California has strict disclosure laws. So, if you are on the web or grab a paper here in central, California, look for an ad that reads:

2003 metallic blue Toyota Matrix.
Very low miles. Gently used.
Sirius Satellite Radio, A/C, Automatic.
Capacity for 5 adults. Huge cargo area.
Smells like rotten ass. Call for more details.

Nobody will buy this car. I need matches. Matches and gasoline!

Thank you all for the nice comments about yesterdays post. I am feeling a little better. My lame sense of humor is coming back. I left a message with my doctor. I will keep you all informed. Smile today!