The World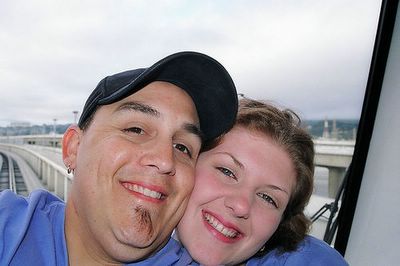 I am posting this photo today because I just needed to be able to have something positive to look at. I woke up this morning around 3 (just did not sleep well) and the first thing I did was grab my trusty PDA to read the news in bed.

So, I surf over to cnn.com and there are pictures of London and rumors of a terror attack. Since then nearly 40 people have been confirmed dead and there are almost 1,000 people hurt. What the hell is happening in the world?

There was a man on the news today that was explaining that terrorists simply feed on creating fear and mass paranoia. The whole world is scared today. London has one of the largest intelligence bureaus in the world and there are literally thousands of cameras all over London to catch criminal activity. I just don't understand how this went undetected but I am sure that the answer to the puzzle will reveal itself soon. Is it likely that this could happen in The United States again? I don't know if anyone knows for sure. That is the scary part.

Today London should be in our hearts and on our minds. I feel so sorry for the people that are mourning losses today. Imagine saying goodbye to a loved one expecting them back at the end of the day only to learn that you will never see that person again. Life is a crazy road. There is no telling when a detour will surface or where a pothole will be.

Off the topic...I am testing out new design ideas for the old blog and I would love some opinions. I was going for something stark and clean to better display my images. I fear that this design is just too plain. Or is it? You be the judge.

Also, please take the time to read a new blog that has just come to my attention. It is written by a woman in Texas named Calli and I believe that she is Megan's third cousin. Anyway, she is really excited about starting a blog and would love a few readers to stop by and say hello to her. Personally I need to thank Calli for all of the nice words that she wrote about me. I hope to meet her one day! Click here to read her words.

Smile today, love today and hold someone close today. Megan is at work and only a phone call away but I miss her today more than usual. I will hold her tight tonight.